The Iwi United Engaged Team
Our team brings expertise in the application of Te Titiri (the Treaty of Waitangi) gained from working with Māori communities over a period of 26 years. We are tīkanga and kawa guided, with practice-focused knowledge from nursing, nursing education, midwifery and engineering research. Our aim is to deliver culturally informed and relevant research that delivers for Māori.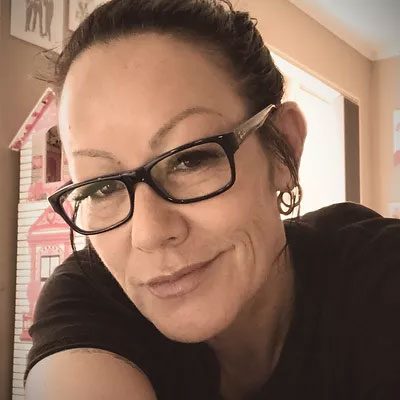 Ngā Puhi and Ngāti Tūwharetoa
Misty brings over 26 years of experience in working with Māori in the Counties Manukau area as a registered nurse, nursing educator and project manager. Misty has a passion for the reduction of health inequities, particularly for Māori, and in the value of Te Tiriti (the Treaty of Waitangi) as a mechanism to addressing inequity.
Misty brings a health background and unique skills in developing Tiriti based partnerships between Māori and non-Māori. Iwi United Engaged Ltd is the realization of the demand for these skills from the health research and technology communities. Her work brings together a team focused on project execution, research ideation and cultural competency building.
Technical Producer and Events Co-ordinator
Ngā Puhi and Ngāti Tūwharetoa
Steph is a nursing educator and a practising Māori midwife. She also takes care of our Workshop resource development.
Steph brings expertise in working in Māori communities as a Māori midwife in the Counties Manukau area (specialisation in youth health). Steph's focus has been ante-natal and postnatal care of rangatahi Māori and their pēpī working out of Papakura Marae, Papakura, Auckland. Steph is also leading curriculum development in the Bachelor of Nursing Māori at the Manukau Institute of Technology. To date, Steph's involvement in IUE has been to develop frameworks and workshop materials.
Ngāti Tamaoho, Tainui
Kaiwhakahaere (Māori)
Whaea Te Inuwai Elia hails from Whaataapaka Marae in Karaka, located on the shores of the Manukau Harbour. Whaea brings to IUE Ltd her passion for tikanga Māori (Māori customs and traditional values) developed over many years of involvement in the marae and Te Kōhanga Reo (pre-school Māori language nests). Whaea was formerly involved in all aspects of Te Kōhanga Reo: from Māmā Awhi (peer support worker), Kaiako (teacher) through to Kaiwhakahaere (manager). Whaea has a unique world-view influenced by Te Kiingitanga (the Māori King movement) through which IUE Ltd ensures that our work together is authentic in its observance of tikanga Māori.
We would love to hear about your feedback regarding the resources we provide. If you would like any additional information, please fill out the form below. If you are interested in our Workshops you can find out more here.